National Careers Week 10 Year Anniversary
National Careers Week runs from the 1st-6th of March 2021 with the aim of promoting the importance of good careers education in schools and colleges.
To celebrate this awareness week and to help young people who are unsure how to reach their goals, we asked our Enterprise Advisers:
"What advice would you give a young person looking to enter a career in your industry?"
Our Enterprise Advisers volunteer for our delivery of the London Enterprise Adviser Network which aims to help young people in London achieve their full potential.
Our Advisers work in a variety of sectors and have a wealth of experience and knowledge. Here are some of their responses: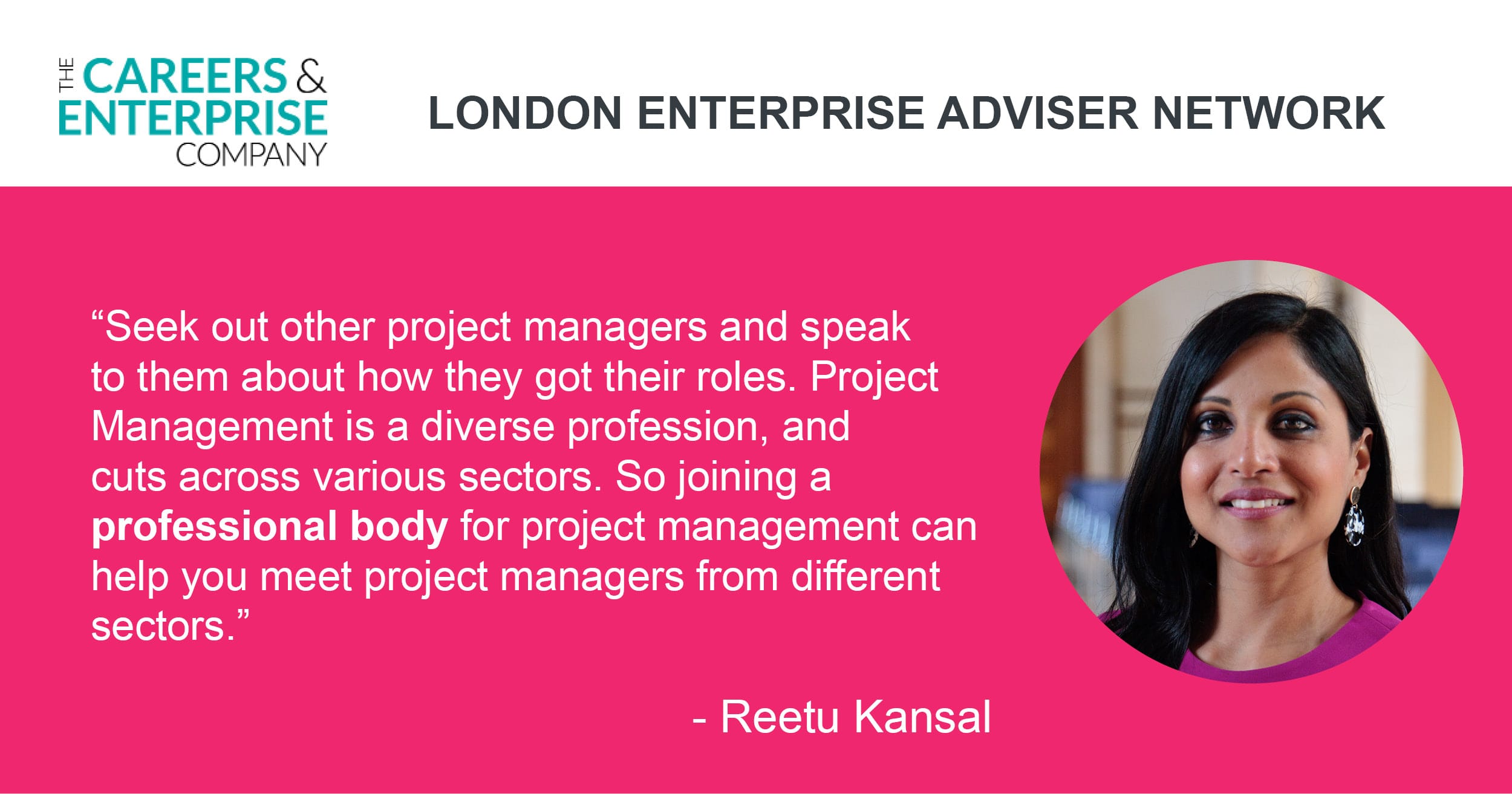 "If you are aged 16+ don't wait for work experience to come to you – instead research who you would like to do work experience with and make a direct approach on LinkedIn or by email."
Andrew Dakers
Chief Executive
---
"Work hard, know your area, become an expert in your field. Always be prepared to learn, network and form alliances with other professionals - connections and recommendations go a long way.
However, my main tip for anyone wanting to pursue a career within education is to remember why you're there, and it should always be because you want to do the best that you can for the children and young people that you're working with."
Karen Foster
Trust Lead for Inclusion
---
"Whether you go to University or not, our sector -employability- is full of opportunities at all levels. To get to your dream job, be prepared to start in a junior role, gain experience, make a positive impression and show your potential to those around you. Progression can be fast and exciting for those who have the right values, capabilities and mindset. The great thing is you can be successful whatever your background."
Kosta Christofi
Head of Leadership
---
"My advice to anyone in terms of careers is to not think in terms of a career to aim for but focus on skills instead. I know that probably sounds a bit silly to not think in terms of careers! But, looking back at my own experience and many others than I have managed, coached and mentored, many of us are now doing jobs or roles that did not exist when we were in school or university.
When I was at school, I thought that in order to work in investment or finance, you just have to be really good at Maths. What I have learned is that the best investors are able to bring a lot of different skills together at the same time. So, whilst Maths is important, using logic or deduction is the really valuable skill."
Vishal Hindocha
Investment Solutions Director
---
"HR can be a very competitive industry to get into as hiring managers often want people with experience. However, you can still get in if you show drive and passion. As a young person, you have your whole life ahead of you so you can really shape your career.
If you cannot afford to work fulltime as a Volunteer, like I did, you can find out about opportunities to shadow someone in the HR department in your current place of work, do some freelance HR assistant work with an HR Consultant, and network with people in the industry by attending HR webinars and events which will also provide you with useful knowledge about trends in the profession."
Willorna Brock
HR partner
---
"My number one career tip is to seek out a few mentors before you get into the world of work. They will give you great insight into the field they work in and when you do start working continue to seek out mentors throughout your career as they provide invaluable advice and expertise.
If you want to get into HR it is important to gain a CIPD qualification to articulate to your prospective employer that you understand the fundamental elements of HR and it helps to build your professional profile in this field."
Natasha Anderson
---
"The secret to a successful career? Tenacity, never giving up, to network and, to do what you 'want' - not just what you are good at. You can always learn and improve!
Forget about there being an end goal! A career is a journey for you to enjoy, ride and grow in. It may end differently to how you plan it but embrace a fluid approach and you'll move with the changing markets.
Most people also don't want a traditional, set path like becoming a doctor - so make your career path your own journey. For me, I have learned to increase my skills, knowledge and experience as much as possible. I talked to as many people as I could, networked, and became the best version of me. I now work in a role that never existed before - made by me."
Colin Yoshioka-Smith
Talent Solutions Director
---
"Choosing a career is like choosing a pair of comfortable shoes. You want something you can wear for a long journey. Choose a career that resonates with your core values, your beliefs, your talents and your strengths.
Find a career you will enjoy for a very long time. One that can evolve as the world transforms and you successfully transcend barriers to achieve your purpose."
Temi Koleowo
Innovation Consultant
---
"Consciously develop soft skills needed for leadership early on –effective communication skills, being a team player, empathy skills. I would take this further(deeper) to – invest in understanding what your internal values are by asking questions around what drives you, what is it that you truly enjoy, what is your biggest strength – and use that learning as your compass for future decision making (e.g. choosing the kind of employer you want to work for)."
Malini, Mathur
Director Qualitative
---
If you'd like to help inspire young people to fulfil their potential or know someone who may be interested, you can find out more about the London Enterprise Adviser Network or email us if you have any enquiries.