Wellbeing and digital inclusion for levelling up
26 Jan 2022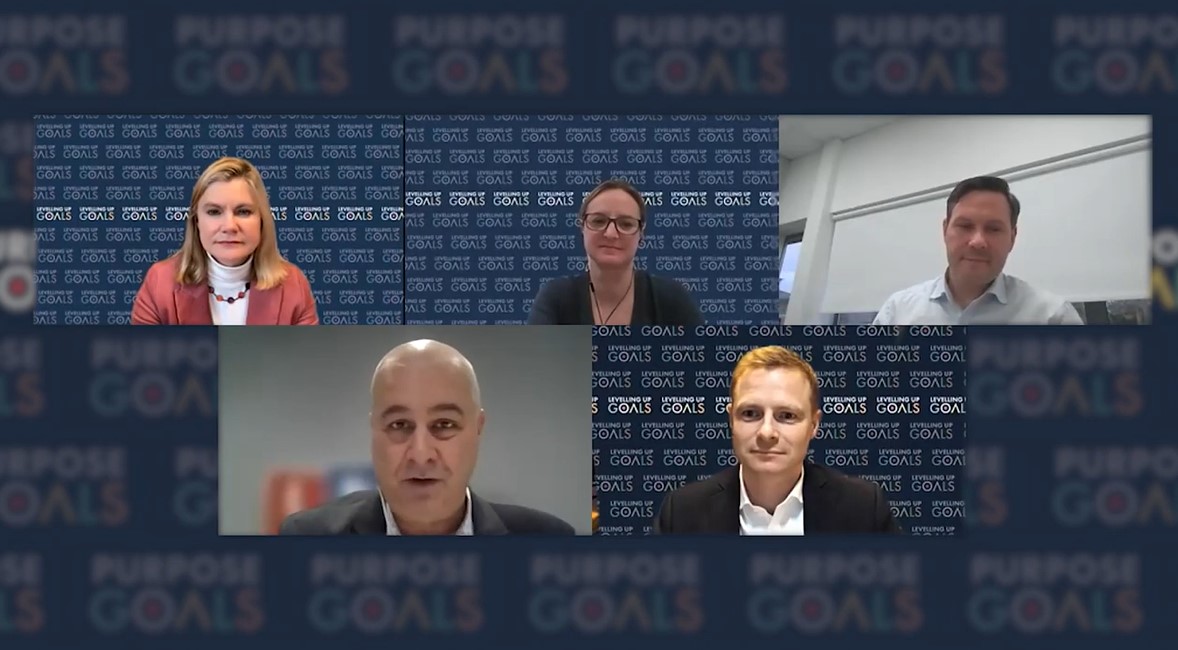 The Purpose Coalition brings together business leaders to identify and begin to break down barriers that prevent their colleagues, customers and communities from getting on in life.
Reed in Partnership Managing Director, Rhodri Thomas, and Operations Director, Donna Murrell, joined Purpose Goals seminar focused on two areas of importance to delivery of Reed in Partnership's service - digital inclusion and wellbeing.
We were joined in the discussion by the Rt Hon Justine Greening, Chair of the Purpose Coalition and Robbie Moore MP, Conservative Member of Parliament for Keighley & Ilkley and Parliamentary Chair of the Levelling Up Goals Taskforce.
The Purpose Coalition has developed the Purpose Goals to provide a framework that can contribute to the government's levelling up agenda. These goals include open recruitment, good health and wellbeing and access to the right advice and experiences, such as stable careers programmes and personal guidance on employment.
The effects of the Covid-19 pandemic have seen a rapid transition to digital engagement and access in many areas of our lives. We have written previously about the importance of providing digital access and skills for people looking for work.
Through delivery of our services, we have also seen how digital exclusion can affect mental and physical wellbeing through social isolation and lack of access to public services and support.
The roundtable group discussed this, our Reed Wellbeing health services and the development of public provision with effective measurements of success and impact for those who use them.
The seminar, chaired by LBC's Iain Dale, can be viewed here.